Helpdesk for ACT Single User
Helpdesk for ACT Single User
Product code: act-service-module-single-user
Availability: Usually Ships in 24hrs

RRP £250.00 OUR PRICE £250.00 (EXCLUDING VAT)

The Helpdesk...for ACT!

Few teams in the business suffer more from real-time urgency than the help desk. The need for effective, easy to use, "at a glance" software is paramount for the help desk technicians within the business.
The Helpdesk…for ACT! is designed to allow the help desk technicians manage and prioritise their workload with automatic alerts to remind them of up coming SLA targets. This allows you to provide a higher customer satisfaction by delivering service and better communication as per customer expectations.
The Helpdesk…for ACT! is designed to integrate with ACT!, allowing your support staff to manage the helpdesk within a familiar look and feel. As it is fully integrated then other areas of your business, such as sales staff and account managers, can easily get up to the minute information on key customers.
This is purchased on an annual licence which includes, FREE Upgrades, FREE email support, FREE Support Forums
Logging a call
- All information captured
- Easy to use layout


---
Dashboard
- Support activity in real-time.
- Identify trends.
- Understand your current SLA performance.


---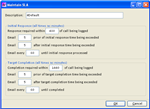 SLA with automatic alerts
- SLA target times take into account working hours, holidays weekends etc.
- Up to two different SLA target times – the initial response back to the customer and target completion time
- Set a default SLA as well as customer specific SLAs
- Multiple alert types per target time allows different people to be emailed based on the alert type


---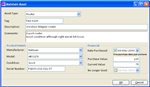 Asset Management
- Keep a control on your assets / demo equipment
- Allocate assets out to customers and when they are returned


---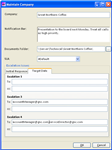 Customer specific alerts
- Allow sales staff or account managers to add an alert for a customer that automatically displayed when logging calls for that customer


---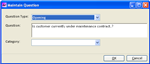 Standard questions
- Define your own questions to capture the right information for each call
- Set up questions based on the category of a call


---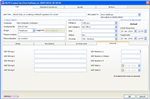 User defined fields
- Customize specific to your needs
-Allows the support team to have more information for a more complete solution


---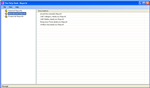 Reporting Services
- Built-in Operational, Financial and Management Reports
- Export to PDF or Excel
- Analyze the performance of the helpdesk


---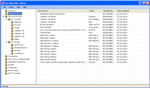 Administration
- Customize specific to your needs